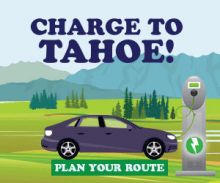 Lake Tahoe is best seen by car.
The road that encircles our beautiful, watery jewel is a road worthy of writing home about, as the saying goes. The views are stupendous. The trailheads are numerous. And the boutique shops, delectable dining and exciting resorts to visit while venturing along the journey are like no other in the United States. The treasures that lie in wait around Lake Tahoe are truly reminiscent of a scavenger hunt done best on four wheels.
But as we all know, this is not a good thing for our beloved environment. To help protect, conserve and eliminate unneeded pressure on her precious reserves, driving around Lake Tahoe (and to Lake Tahoe) is most advantageous when traveled in an electric car. Traveling around Lake Tahoe utilizing an electric vehicle is a way to be personally involved in protecting the environmental health of Lake Tahoe while also benefiting from the cost savings that comes with switching to an electric vehicle.
Taking this advancement in technology to heart, Lake Tahoe now has a new way to appreciate her beauty while at the same time supporting her. To promote the benefits of owning an electric car, the Tahoe Regional Planning Agency (TRPA) has teamed up with the California Electric Commission (or CEC) to create a beneficial plan for visitors, locals and businesses. The objective is to simplify driving an electric vehicle to Tahoe as well as to give free accessibility to charging stations and resources for drivers while they enjoy the beauty of this amazing region.
Acknowledging the major societal involvement with the electric car initiative, TRPA felt it was vital to stay on the forefront of this transportation modality. In a move to stay with this forward thinking wave, Jenna Palacio, a representative for the initiative, explains the benefits behind this drive. "You can see the pendulum is definitely swinging as far as new projects implementing electric charging stations within them and electric vehicle charging stations becoming more of an amenity for existing hotel properties. For example, you have the new Hard Rock Hotel (in South Lake Tahoe) and casino resorts installing new charging stations for their guests. The South Lake Tahoe Airport master plan now has three electric vehicle charging stations in it as well."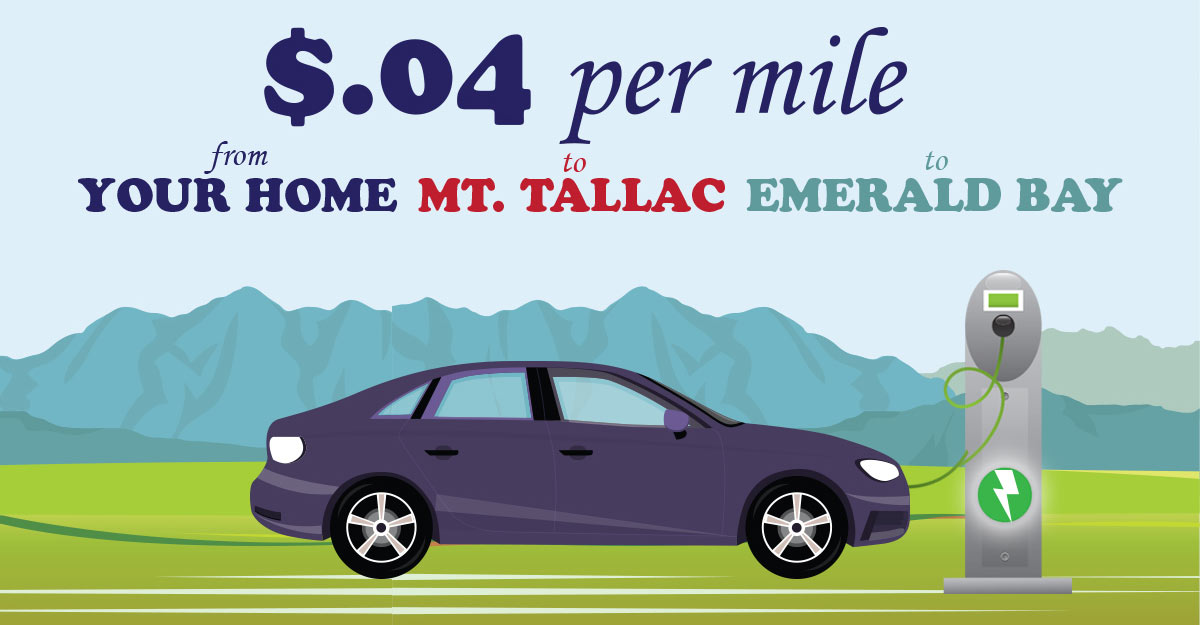 To see the big picture, though, one must envision something quite substantial. For TRPA and CEC the essence is to increase the adoption of electric vehicles in hopes of reducing the use of gasoline vehicles while at the same time building infrastructure to support the demand for charging electric vehicles. This will be done in a three-goal manner:
Goal 1. To boost the miles driven around Lake Tahoe from common emission automobiles to more electric car mileage, improving the reduction in greenhouse gas emissions and criteria air pollutant emissions.
Goal 2. To make it easier and less expensive to install electric vehicle charging stations throughout the Tahoe-Truckee Region and make charging accessible to all types of electric vehicles.
Goal 3. To bring visibility and awareness to the amazing electric vehicle movement happening in Lake Tahoe, helping residents, second-home owners and visitors to the Tahoe-Truckee Region take advantage of this enhancement.
The positive aspects that come from the increase in electric charging stations will be enhanced by amenities that are applicable for all styles of electric vehicles. Palacio explains further, "Our goal is the absolute improvement of Lake Tahoe's charging station infrastructure. This will help to facilitate the use of plug-in electric vehicles (PEV) and other zero emission vehicles (ZEV). ZEVs have the potential to transform the Tahoe-Truckee Region by dramatically reducing petroleum consumption, greenhouse gas emissions and noise; improving water quality and clarity as well as increasing energy independence and transportation choices."
Hoping to make the transition simple and easy, TRPA is working collaboratively to incorporate all businesses and governmental agencies as well as individuals. For business owners the initiative assists in connecting companies with state and local grants that assist with the costs of installing charging stations (two companies, for instance, that took advantage of this assistance include the El Dorado County Air Quality Management District and the Tahoe Fund). Working with the Truckee-Donner Public Utility District, the initiative has provided an action-oriented readiness plan that incorporates electric vehicle infrastructure. With the support of the initiative the Tahoe Transportation District has purchased two all-electric transit busses, and the Lake Tahoe Unified School District plans to buy electric school busses as well.
Whether you are a company, government entity, a local or visitor, the initiative is set up to support you and your electric vehicle. To help inspire you even more, the organization has planned fun events throughout the calendar year to educate and bring together the electric vehicle community. Be sure to visit their website to learn about upcoming events for the entire family.
---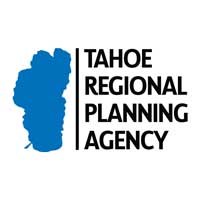 (775) 588-4547
Electric Vehicle Campaign
Brought to you by the Tahoe Regional Planning Agency
128 Market Street
Stateline, Nevada