With real estate being the single largest purchase most people will ever make in their lives, the agent can be the linchpin that makes the entire process smooth, satisfying and gratifying.
Dave Westall's approach is to get to know his clients on a deeper level beyond understanding they want X number of bedrooms and Y number of bathrooms. He wants to grasp how people will use the property (will it be a primary or second home, or a vacation rental?) and what their outside interests are (hiking, biking, skiing, water sports?), which could play a role in which neighborhoods might be the best fit in terms of proximity and traffic. After all, it's not just a house he is selling, it's a home. 
Westall started his sales career in 2007 and founded the Westall Real Estate team in 2020. He is an agent of Corcoran Global Living, the fastest-growing real estate brokerage on the West Coast.
"Clients may just see me, but in the background is a vast support system that enables me to do what I do," Westall says of Corcoran.
While he focuses on sellers, teammate Beth Taylor is a buyer's specialist. Westall's wife, Erin, runs the marketing department. With the growth in business, Westall expects to bring on more employees by this year.
Relationships are what make Westall one of the most successful luxury real estate agents serving the North and West shores of Lake Tahoe as well as Truckee.
"I really enjoy providing exceptional service and being part of such a major investment," Westall acknowledges. "Helping clients find the perfect vacation home is incredibly rewarding. I have the opportunity to build relationships with the clients and become a trusted partner. A lot of my clients have become friends."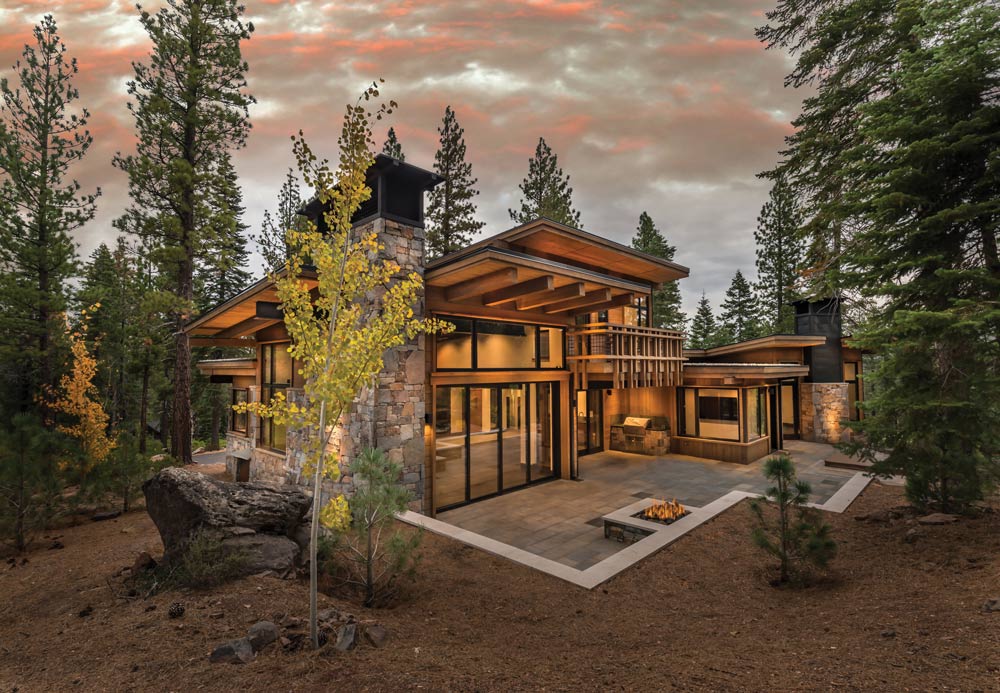 He appreciates the opportunities to help people.
"To be chosen to work with a client and maybe help them sell a beloved property and learn why it's such an important piece in their family history is powerful," he says. "Sometimes that is a bittersweet ending."
While in the end real estate is a business transaction, Westall is always cognizant that people are involved on both sides. Emotions can be just as strong for those selling and saying goodbye as it is for those buying and starting new.
He loves seeing young families who are planting their seed in the Tahoe-Truckee market. After all, it's what he and his wife did. They have a 5 year old and 7 year old. Together, they are all living the Tahoe dream, where the mountains are inviting for skiing, hiking and mountain biking and the lake welcomes motorized and human-powered recreation. In October, Westall will have lived on the North Shore for 22 years. Now he sells that lifestyle to his clients.
While in many ways the Tahoe-Truckee area can sell itself, what Westall brings to real estate transactions is knowledge of the nuances of the area as well as the quirks, like understanding coverage and IPES scores. If you don't know what those are, don't worry, Westall does. 
One thing that makes Westall unique is that he was a real estate appraiser from 2003 to 2009. For two years he worked as an appraiser and agent simultaneously.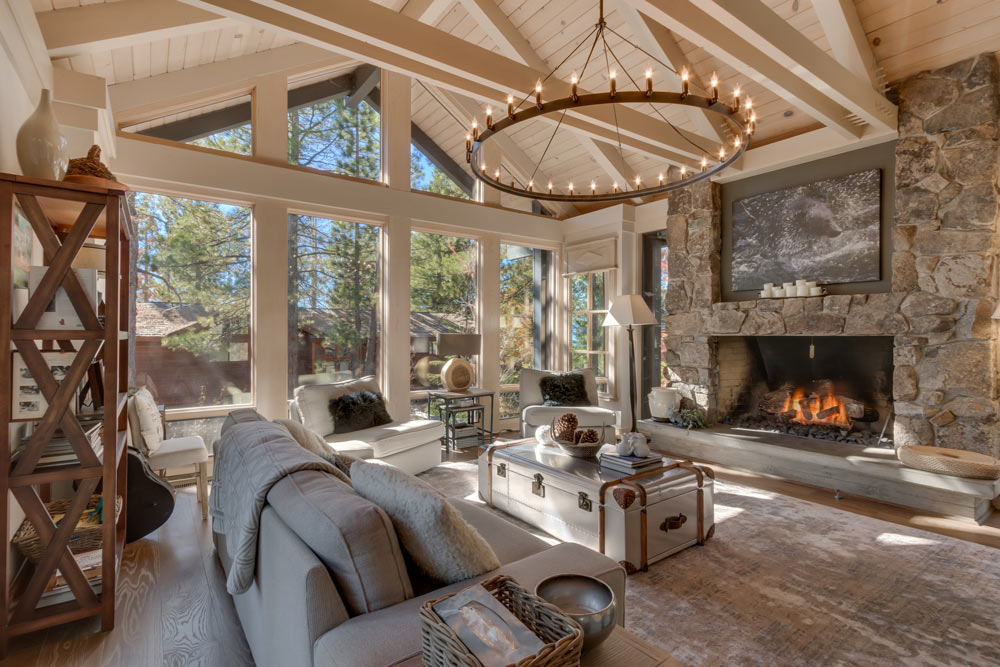 "For buyers it lets me help them evaluate the value of a property and look at variables through an appraiser's eyes and come up with a good offer, especially in a highly competitive market like we are working in," he says. "In terms of quality and condition and level of craftsmanship, it is easier for me to identify those. Also, when I am walking through properties, my appraisal training helps me figure out deficiencies."
While Westall focuses on luxury homes, the price point of a home or someone's budget is not a determining factor on who to represent. He brings the same level of expertise to all transactions, large and small.
The Tahoe-Truckee market has been hot for the last few years, especially with the pandemic creating the opportunity for people to work from just about anywhere. Westall expects it to remain a sellers' market at least through the end of the year.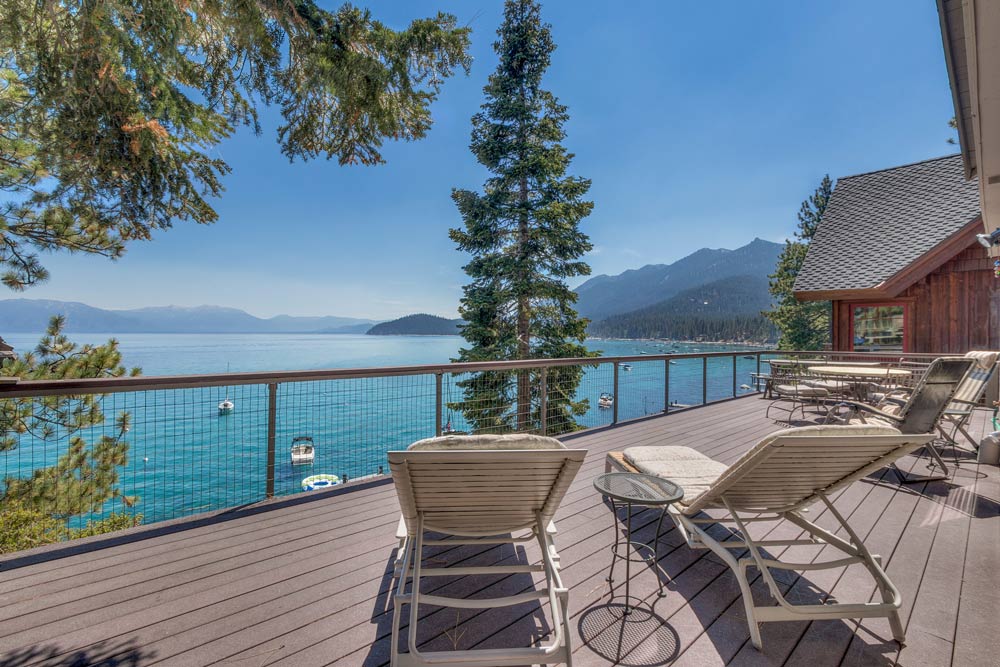 "That is why we offer creative solutions for buyers to get deals together," he says. "We are able to coach our clients so they put themselves in the best position possible when submitting offers." 
He says it all ties back into his appraisal background and years of experience with knowing what sellers are looking for. 
"It's more than numbers," Westall says. "It's finding out what is important to the sellers."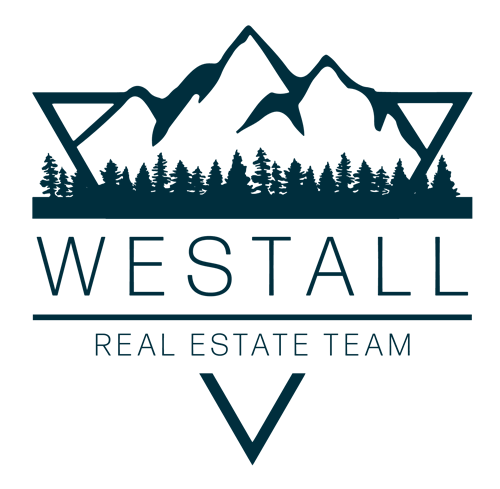 (530) 448-9882
westallrealestate.com
Westall Real Estate
Corcoran Global Living  
319 W. Lake Tahoe Blvd,
Tahoe City, CA
---