What do you think of when you imagine Lake Tahoe? Well, sure, you think about how unique and magical the lake is – those spectacular blues, the energy of the waves, the majesty of the surrounding mountains, the granite stones that make the water so perfectly clear. Lake Tahoe is easily compared to a diamond or a big beautiful blue stone, and that is exactly the theme that the Bigelow family is trying to capture at their two Bluestone Jewelry stores in Tahoe City and Truckee.
The beauty of the lake and a love of jewelry brought Marc and Linda Bigelow and their two sons to the Truckee/Tahoe area. After making frequent visits to Tahoe from the Midwest to ski, Marc and Linda decided to open a jewelry store in Tahoe City and moved here a little more than 15 years ago. Their sons, Aaron and Benton, have assisted with every aspect of the business throughout the venture and are the future of Bluestone with the technological growth in the jewelry business. 
It is a constant pursuit for Aaron and Benton to bring signature designs to their jewelry and art. They challenge themselves to bring that zest of Tahoe into their custom jewelry work as well as into the jewelry they choose to sell by several local designers and even into the fine art they put on the walls in the Bluestone stores.
At Bluestone Jewelry the Bigelow brothers' specialty is repurposing gemstones and jewelry. Let's say you have a ring that Aunt Mabel gave you. You love the gemstone (and Aunt Mabel), but the ring mount is less than desirable, to say the least. This is where Aaron and Benton jump in with ideas, sketches and computer renderings of ways that you can bring that gemstone back to life, keeping it as a family heirloom for you and the following generations.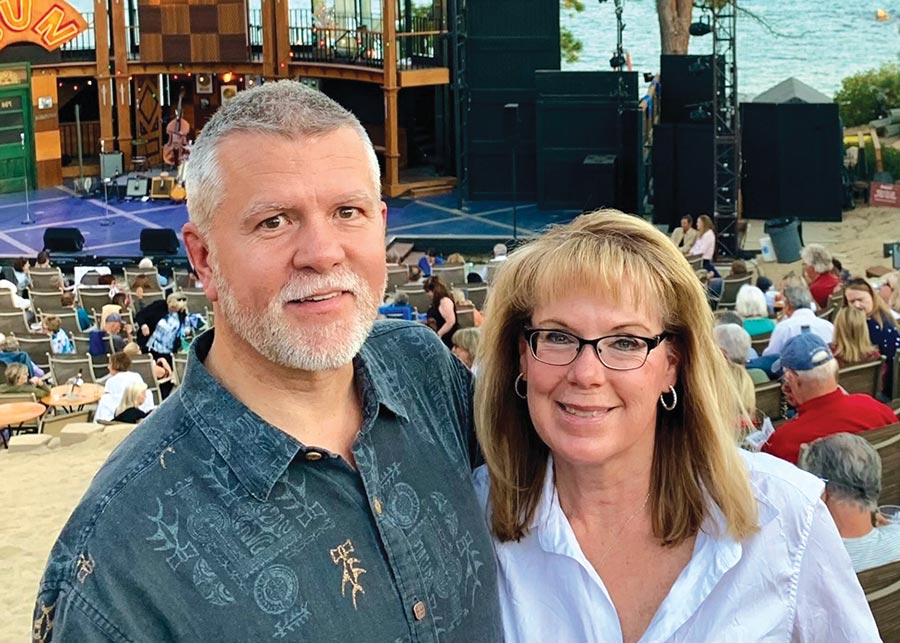 "We enjoy making custom design easy and are inspired by each of our customers," Aaron says. "Everything from the process to the style is molded to fit each person.
Aaron, Benton and their fellow staff members have quite a range of jewelry skills. Aaron's graphic art experience and Alex Theiss Koop's artistic skills combine with both Operational Supervisor Sarah Cavasso's and Benton's abilities to help clients think through what seems impossible and make it possible. They are just the team you need to make that once (or twice) in a lifetime piece. Sarah's artistic eye and ability to read people's needs is remarkable. Benton has a gift for finding unusual diamonds or gemstones, the ones you have thought about or even those you haven't, and for procuring them at a price that will please you.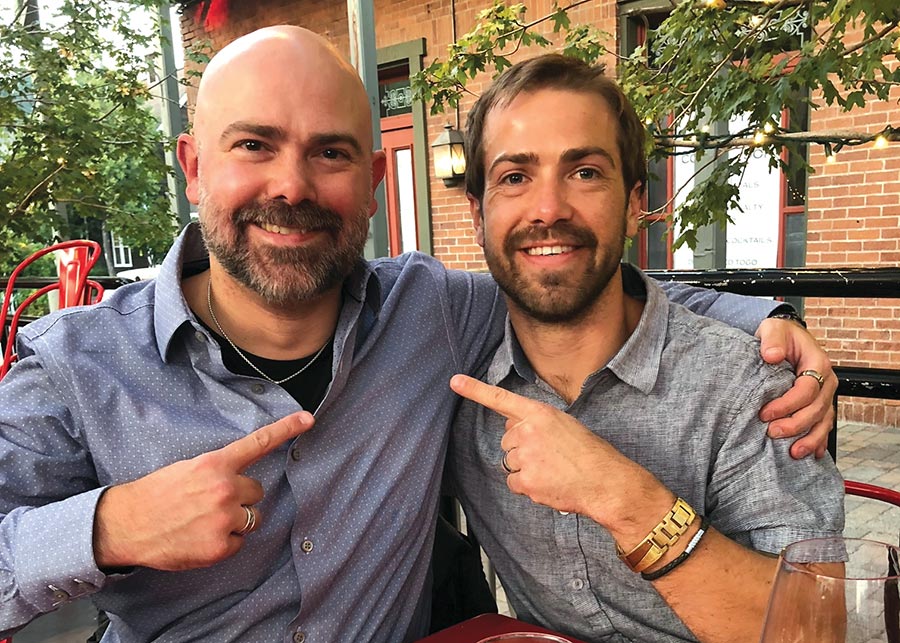 "We enjoy getting to know our customers and what they like," Benton says. "Blending new jewelry trends with classic and elegant design helps them imagine new pieces they will love to wear."
For more than 15 years the brothers have refined the Bluestone range of products and services to be unmatched in the area. To complement their parents' dream for their stores, Aaron and Benton have a wealth of experience in searching for the right blend at all price points. For example, Bluestone stocks Michou Jewelry, designed locally on the West Shore of Lake Tahoe. The range of Michou's designs and colors in silver and gold captures the Tahoe color palette and beyond. 
Michele Sonner, designer and owner of Michou, says, "Bluestone Jewelry has been selling my pieces since they opened, and we both have certainly grown, with customers now all over the United States and the world."
In addition to selling stunning jewelry that is reminiscent of Tahoe, Bluestone offers beautiful views of the lake itself. You can't find a jewelry store anywhere else that looks out at a more beautiful view than Bluestone's Tahoe City location. 
The walls of the Truckee location are adorned with artwork by Alex and other artists with a Tahoe touch. Alex, a locally born artist, says, "I like to bring the same creative eye to our custom jewelry design that I have with my first passion of painting."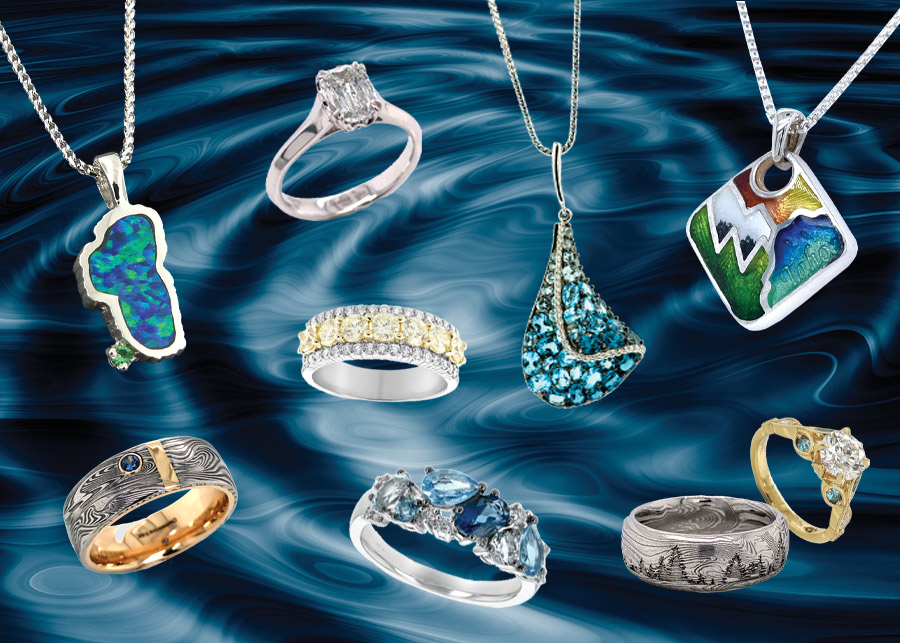 The Truckee location, Bluestone Jewelry and Wine, is also a unique jewelry store. In addition to the equally stunning jewelry that you'll find in the Tahoe City location, the historic downtown Truckee shop includes what's known as the Wine Mine somewhat hidden in the back of the store. It's a wine shop full of examples from Sierra Foothills wineries. With more than 25 wines and soon-to-be two Bluestone-only varieties, the creative energy is all around you. Best of all, you can explore all of your jewelry wants and needs while sipping the area's best wines. 
While "friendly" and "great service" are words customers use to describe Bluestone, "unique" is the word their returning customers seem to use most. Check out Bluestone's 175 Google reviews with a 4.9 overall rating. 
At Bluestone, the Bigelows and their team members, who are like family, are having fun helping their customers, who are like friends, make memories of their Tahoe experience. They want every one of their customers/friends to come back and say hi as often as they can.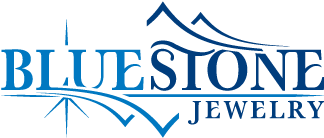 (530) 581-4298 
bluestonetahoe.com
495 N. Lake Boulevard #170
Tahoe City, CA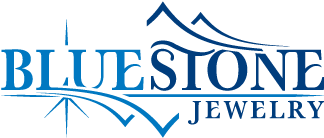 (530) 582-0429 
10046 Donner Pass Road #3
Truckee, CA