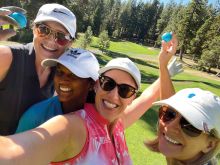 In Incline Village on the Nevada shores of Lake Tahoe, a place that abounds with outdoor activities and more than 300 days of sunshine, Realtor Tanya Soule and I can't decide what we're going to do today. Should we ski at Diamond Peak and take in the panoramic views of Big Blue from Snowflake Lodge, walk down the easy paved East Shore Trail along the shoreline or hike through the Tahoe Meadows and up toward Chickadee Ridge? 
All of these options are within a five- or 10-minute drive in Incline Village, making it completely possible to spend an hour or two enjoying the fresh air and scenery while getting some exercise and not interrupting our workdays. And in the summer, the options are even more endless as the weather warms up, with boating, golfing, mountain biking, hiking, paddleboarding and more.
That's the beauty of living in Lake Tahoe … it really lives up to the bumper sticker: "My life is your vacation."
Sharing a glimpse of what Lake Tahoe has to offer is a big reason why Soule's website is livingtahoe.com. Licensed in Nevada and specializing in selling real estate primarily in Incline Village and Crystal Bay, Soule considers the North Shore her backyard and loves to share it with other people.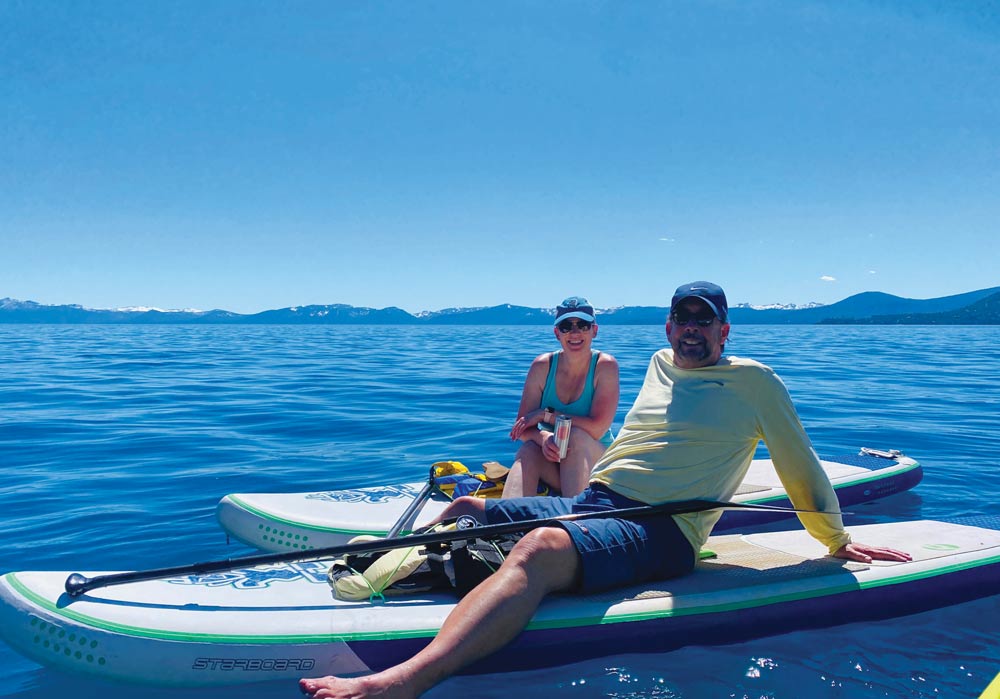 In more than 25 years living and selling real estate in Tahoe, Soule has become an expert of "living Tahoe." From the best outdoor activities to the nuances of closing escrow, from expertly negotiating deals to the inside scoop on where the chickadees hang out (a.k.a. the "cheeseburger birds" – you'll have to ask her) – she helps others find their footing in Tahoe as well.  
We decide on a snowshoe hike through the Tahoe Meadows, and as we trek, it's obvious that she has extensive knowledge of the area and enjoys showing it off. She's patient, attentive and intuitive – even stopping to take a picture of a couple on the trail. 
When we talk about the cute little friendly chickadees and this particular hike being a great way to interact with nature, Tanya tells a story about being with a client in Incline Village. When she was gesturing toward the property lines, a chickadee just came and landed on her hand mid-conversation. The client jokingly called her the "chickadee whisperer."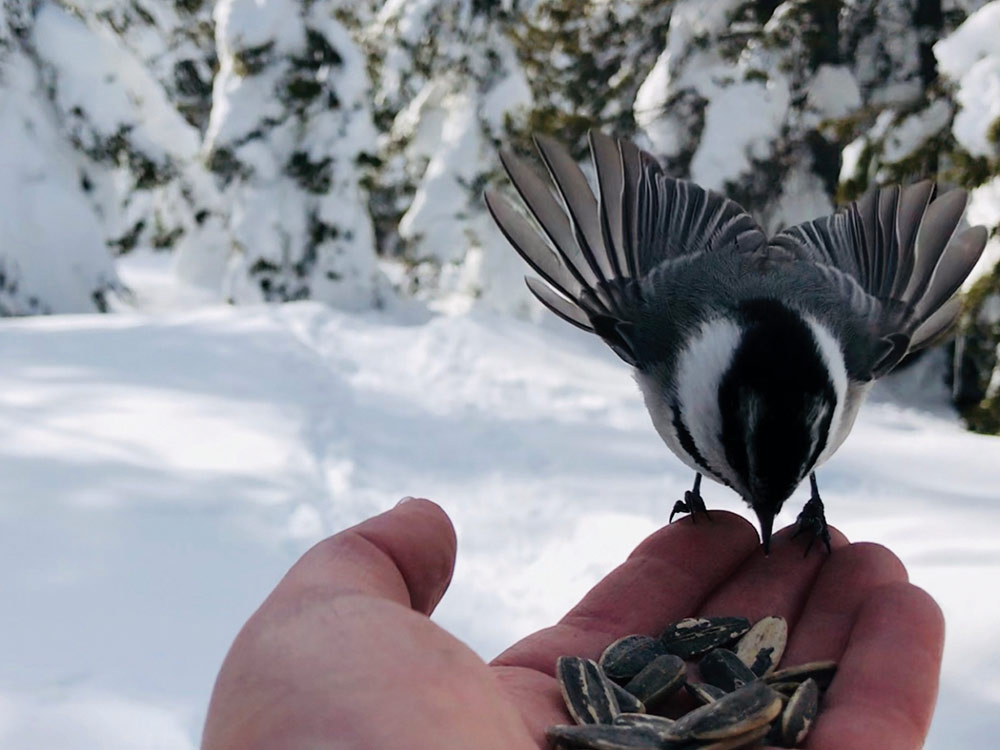 Being in the fresh air amongst the pines, we also talk about how easy it is to mix work and play in Tahoe. Tanya shares a story about riding up the Lakeview chairlift at Diamond Peak and striking up a conversation with the man sitting next to her. 
"I vacation up here every year," he said. Tanya asked if he had ever considered buying a second home here. "I'd love to buy a home within walking distance to Diamond Peak, but I probably can't afford it," he told her. Tanya took the opportunity to point out the Bitterbrush townhouses that face the resort, found out what his budget was and mentioned that there were a couple of them for sale within his price range. 
The man kept in touch with Tanya, and three months later he and his wife bought their home in Incline Village – within walking distance of his favorite ski resort.  
It seems like Tanya has been inside all the homes in Incline Village and Crystal Bay (or at least knows all the ones that have been bought and sold in the area over the last two decades). We talk about the quirks and qualities of some of them that we've had the opportunity to visit. Since the pandemic, the buyer demographic has changed a bit as people in their 20s and 30s look at homes in Tahoe either to raise their families or have a lovely place to retire in five to 15 years. 
Tanya tends to become a trusted resource for both home buyers and home sellers, getting buyers the best deals and sellers the most value for their homes. She says homes in Incline Village/Crystal Bay are likely to hold their value in years to come, making now a great time to buy. 
As dusk sets in and we are driving back down into Incline Village from our hike, an alpenglow takes effect right after the sun dips below the mountains. "Do you have five more minutes?" Tanya asks. We pull into a vista point overlooking Lake Tahoe, and the majestic, real-time cerulean image of Big Blue in the early evening takes our breath away – as it never fails to do.

(775) 690-2341 
tanya@livingtahoe.com
www.livingtahoe.com
---