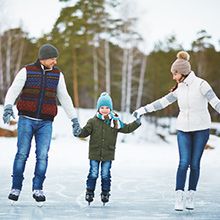 The joy of winter is upon us, along with the sports and outdoor activities that come with it. Winter sports are a great way to get some fresh air and have fun during these cold months. However, they can also involve high-speed and high-impact activities, which contribute to many injuries of the foot and ankle. 
Common winter sport injuries from skiing, snowboarding, skating or sledding include sprains, strains, dislocations and fractures. Your feet and ankles play a foundational role, acting together to control balance and provide power, steering, stopping and shock absorption. They are the first chain of command in providing movement and keeping the body upright.  
Any problems with the foot or ankle could have serious consequences for winter sports participants. Take these two cardinal rules into account before hitting the slopes or the ice. 
Start with properly fitted boots. They should be snug (but not too tight). Without properly fitted footwear, injury may occur as a result of improper space for your feet and ankles to perform through intense pressure from the forward and lateral movements of skiing, snowboarding and skating. 
Practice mobility. Stretch your feet and ankles before placing them in your boots or skates and before strapping/clicking in. By stretching and mobilizing, you warm up the essential foot and ankle muscles that keep you upright to ensure they'll be ready to do their job during high-speed activities. 
If injury occurs, you may require specialized care. The orthopedics team at Barton is standing by, ready to get you back on your feet and doing what you love. 
The Barton Center for Orthopedics & Wellness is acknowledged by U.S. Ski & Snowboard as a Certified Center of Excellence, offering training and education programs for all U.S. Ski & Snowboard athletes. Barton's historical partnership with U.S. Ski & Snowboard, our commitment to advancing high-quality care for athletes and our noted sports medicine specialists and medical providers all contributed to this designation by U.S. Ski & Snowboard. 
To learn more about foot and ankle services, call (530) 543-5554 or visit BartonOrthopedicsAndWellness.com.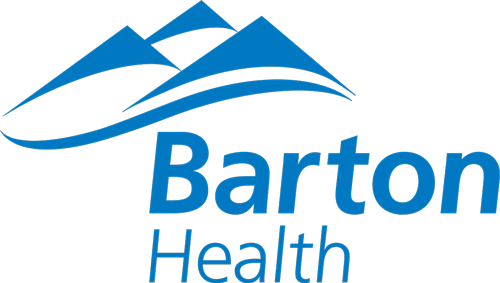 ---