Of course you want to visit beautiful Lake Tahoe in the wintertime, and of course you'd like to join the entire family on the holiday break. But maybe you're not that keen on skiing or snowboarding. What else can you do in Tahoe, while everyone else is tearing up the slopes?
---
Take a gondola/cable car ride
Some of the best views of the lake are quite rightfully from atop the mountains, and there's more than a simple up-and-back ride to enjoy. At Squaw Valley, the cable car rises 2,000 feet uphill, dropping off passengers at High Camp, where you can have lunch or a cocktail on the sun-soaked deck. Besides the five different High Camp restaurants (perfect to meet your skiing friends), there's also an ice rink and pool.
The 2.4 mile gondola ride at Heavenly pauses at the mid-way station – a 14,000 sq. ft deck dotted with tables and benches – all the better to drink in the views of the snow-etched shoreline. Bring your own picnic, or buy a latte, smoothie or cocktail at Café Blue. At the top of the mountain, there's a restaurant, tubing hill and a chance to walk around watching the skiers and riders at the learning center.
---
Take in a movie
The basin is dotted with movie theaters, which is also a great way to entertain the kids indoors if the weather turns sour. There are single screen theaters in Tahoe City (Cobblestone Cinema) and Incline Village, and two screens at the Brockway Twin Theater in Kings Beach. They are run together as North Shore Theaters; call 530-546-5951 for movie info.
On the south shore are two multi-plexes at the state line and within two blocks of each other. The Heavenly Village Cinema has 10 screens (530-544-1110) and will validate parking in the nearby parking garage. Hollywood Cinemas offers eight different movies and is located inside the Horizon Casino. Take advantage of their free valet parking; for movie times, call 775-589-6000.
---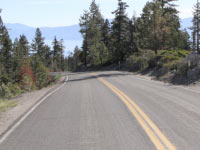 Drive around the lake
This is simply one of the loveliest ways to spend part of a Lake Tahoe day. Heading around the entire lake can take as little as two hours (depending on road conditions), but why not take some time for lakefront dining and/or a little shopping? Traffic does slow down after storms, and sometimes the stretch near Emerald Bay stays closed a few days, while the busier bits are tended to, so call first for road info. In Nevada, 877-687-6237 and California it's 800-427-7623.
---
Browse the art galleries
Tahoe is home to many galleries expressing various styles of art: paintings in oil and watercolor, bronzes, sculpture, glass, jewelry, photography and much more. Some long-known favorite spots are Gallery Keoki in the Squaw Village (beautiful horse bronzes), the Vrooman Wildlife Gallery in Truckee (featuring more than 30 nature and wildlife artists), James Harold Galleries (in the Boatworks Mall, Tahoe City) and Jon Paul Gallery for wall-to-wall Tahoe photography (in South Lake's Village Center).
---
Go shopping
Tahoe's art galleries are generally in shopping plazas that offer sassy boutiques, all ranges of dining, souvenirs and much more. You can find entire villages at the base of Squaw Valley, Northstar California and Heavenly, while Main Street of Truckee is door-to-door great shopping. Other key spots are the Cobblestone Center and the Boatworks Mall in Tahoe City and Christmas Tree Village in Incline Village. There are also small outlet centers in Truckee and at the 'Y' in South Lake Tahoe.
---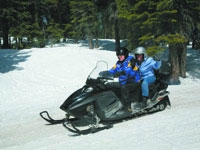 Snowmobile tours
Touring the backcountry on a motorized sled is one of the most popular non-ski adventures in the Lake Tahoe area. Eagle Ridge Snowmobile Tours hosts a range from two hours to two days. Their 650 sq. miles of wilderness trails start from just north of Truckee. 530-546-0108.
Lake Tahoe Adventures has a private play track in Meyers (five minutes from South Lake Tahoe) and brings daily tours for all skill levels to the Hope Valley area. Private tours with picnics are available – just ask! 800-865-4679.
Zephyr Cove Snowmobile Center is based out of Spooner Summit – convenient to both north and south shore guests. Their tours cover lake view trails and they have a free shuttle system running through south shore. 775-589-4908.
---
Wine and beer tasting
There are various places to test your inner oenophile. Bacchus & Venus in the downtown Truckee area is open for wine tastings noon-7pm daily. Their four-taste flights cover a variety of well-chosen California wines. 530-550-9800. Fifty Fifty Brewing Company has a light-hearted approach to naming their locally brewed beer, with titles like Foggy Goggle Belgian White and Donner Party Porter. 530-587-2337.
In the village at Squaw Valley is Uncorked, a wine bar open daily with wines by the glass, cheese plates, tastings, live music, and "Meet the Winemaker" events each weekend. 530-584-6090.
At south shore, Picchetti Winery has a tasting room that showcases the wines from this Cupertino, CA winery. 530-541-1500.
Also in South Lake Tahoe, near Heavenly's California Lodge, is Apres Wine Company in the Ski Run Center. They're open daily with a wine shop, tasting room, gifts and small bistro. 530-544-9463.
---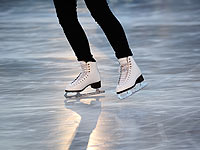 Ice skating
If you've been dying to unleash your own "Blades of Glory," there are outdoor ice rinks throughout Tahoe's resorts. There's the Olympic Ice Pavilion at Squaw's High Camp (open daily year-round), a 9,000 square foot rink at the Northstar Village (open daily winter and summer), the Village at Heavenly Ice Rink (open daily in winter) and a 6000 sq.ft. rink at Kirkwood Village (open Fri, Sat & holidays). South Lake Tahoe has a regulation-size indoor hockey rink which is open daily year-round (530-542-6262 for public skate times). All facilities offer skate rental.
---
Test your luck at the casinos
In an area where even the Nevada supermarkets and the Reno airport have slot machines, gaming is a part of the Tahoe experience. No matter what your preferred game of chance is, you'll find it in the north and south shore casinos. Crystal Bay is home to three casinos, Incline Village has the world-class Hyatt and south shore offers six more casinos at Stateline. Besides gaming, most casinos have several dining choices, shopping, hotel rooms, spas and even game arcades for the younger set.
---
Snowshoe or cross-country ski
Tahoe's various cross-country ski resorts offer skiing at a calmer pace – and with smaller crowds. Dotted around the basin are Royal Gorge (10 minutes from Truckee off I-80), Tahoe City Cross Country, Spooner Lake Cross Country and Kirkwood Meadows. All offer lesson packages, which covers gear rental, group class and a trail pass. If you'd rather opt for a walk in the woods, snowshoe trails and equipment rentals are also available.