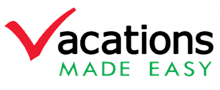 Sightseeing Tours in South Lake Tahoe, CA 
South Lake Tahoe is known as one of the greatest parts of the beautiful Lake Tahoe. Explore the crystal-clear depths of the country's largest alpine lake while taking in the unique scenery that makes Lake Tahoe famous, from the abundant wildlife to Vikingsholm castle and Eagle Falls. Guests will be awestruck by the stunning, natural views aboard the Bleu Wave or on an airborne tour in a helicopter or hot air balloon.  
Dine, dance, and enjoy the sights of Lake Tahoe, California with a popular lunch and dinner cruise on the beautiful blue-green waters of Tahoe! You are sure to find something to do.  Don't miss out on the chance to experience the area with Lake Tahoe Sightseeing Tours & Cruises.  Be sure to pair lodging with it and check out their vacation packages too.