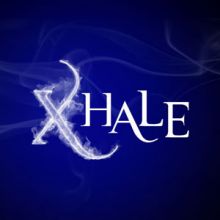 Bar & Hookah Lounge in Lake Tahoe
There never seem to be enough hours in the day. With our busy schedules, we seem to have limited time for the simple joys of life. At Xhale Bar & Lounge in South Lake Tahoe, we believe it's time that changed. It's time to start living! It's time to enjoy the company of friends, both old and new. You work hard. Xhale was built to be the place where you play hard.
If you don't know what "hookah" is, it's time you found out. Hookah is the latest craze that has taken the nightclub and bar scene into overdrive. Hookah is a water pipe that is used to smoke specially made tobacco. A drink and a hookah go hand in hand!
We offer a wide variety of brand name drinks and a multitude of hookah flavors, so your Xhale experience will be fresh every time. What's more, our staff is friendly and efficient, so you can have your favorite drink in hand without having to endure long lines or rude servers. 
Dancing at South Lake Tahoe Nightclub
Don't forget your dancing shoes! Our live DJ will make you want to get your groove on. Show off your skills as you dance the night away to the latest hits. Xhale Bar & Lounge, the only hookah lounge in Lake Tahoe, is here for your enjoyment. Go out with your people, smoke, drink, dance and meet others! It's about time you treated yourself.