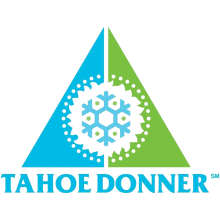 Known as "the best place to begin," Tahoe Donner Downhill Ski Area is the perfect resort for families to visit. Specializing in private and group learn to ski and snowboard lessons for children as young as 3 years old, many kids—and adults too—learn to ski for the first time with Tahoe Donner Downhill Ski Area. 
Downhill's learn to ski and snowboard packages have grown in popularity over the years due to professional one-on-one instruction, easy learner terrain, conveyor belts and obstacle courses for improvement. In addition to lessons, season long programs for kids are also available for children ranging from 3 – 13 years old. 
Tahoe Donner Downhill Ski Area prides itself in being one of the most affordable ski venues in the Truckee and Lake Tahoe region, which is why kids age 6 and under and adults age 70 and older always ski for free at Downhill. Additionally, midweek specials are regularly offered throughout the season during non-holidays, including Parents' Day on Tuesdays, where moms and dads may ski for free when buying their child under 13 years old a lift ticket; Wacky Wednesday, in which special offers and deals are revealed exclusively to Facebook and Twitter followers; and everyone's favorite, Throwback Thursdays, in which skiers can pick up lift tickets for "old school" rates. 
Throughout every season, Tahoe Donner Downhill Ski Area hosts a variety of family events, several of which are free, such as the Glowstick Parade and Carnival, the 200-Foot Banana Split Extravaganza, the Winter Beach Party and more. 
Tahoe Donner Snowplay 
Tahoe Donner Snowplay is open every weekend. Located next to the Trout Creek Recreational Center, and is a perfect place for sledding and tubing and other fun snowplay. Fire pits, comfy furniture, hot chocolate and snacks round out a welcoming environment for parents and children alike.