At South Lake Tahoe's newest and hottest casino, you don't have to go to the action — the action comes to you. With a 25,000 square foot casino floor, a William Hill® Sportsbook and limits that match your mood; you're going to need a bigger wallet.
Backstage Pass Rewards Club
With the hottest fun in Lake Tahoe, gets the coolest rewards. Around here, you'll rack up freebies for nearly every little thing you do on and off the casino floor. Every dollar spent here gets you juice. Which means you can rock this trip and the next as hard as you like. To get in on the action, visit the Backstage Pass Rewards Club desk located on the casino floor... Learn More
Available today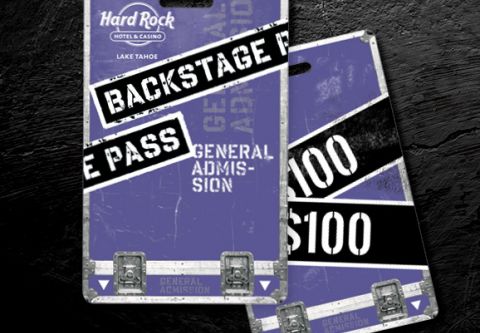 WIN UP TO $100 IN CASH & PRIZES! New Backstage Pass members can win up to $100 in cash and prizes in our pick a card...
More info